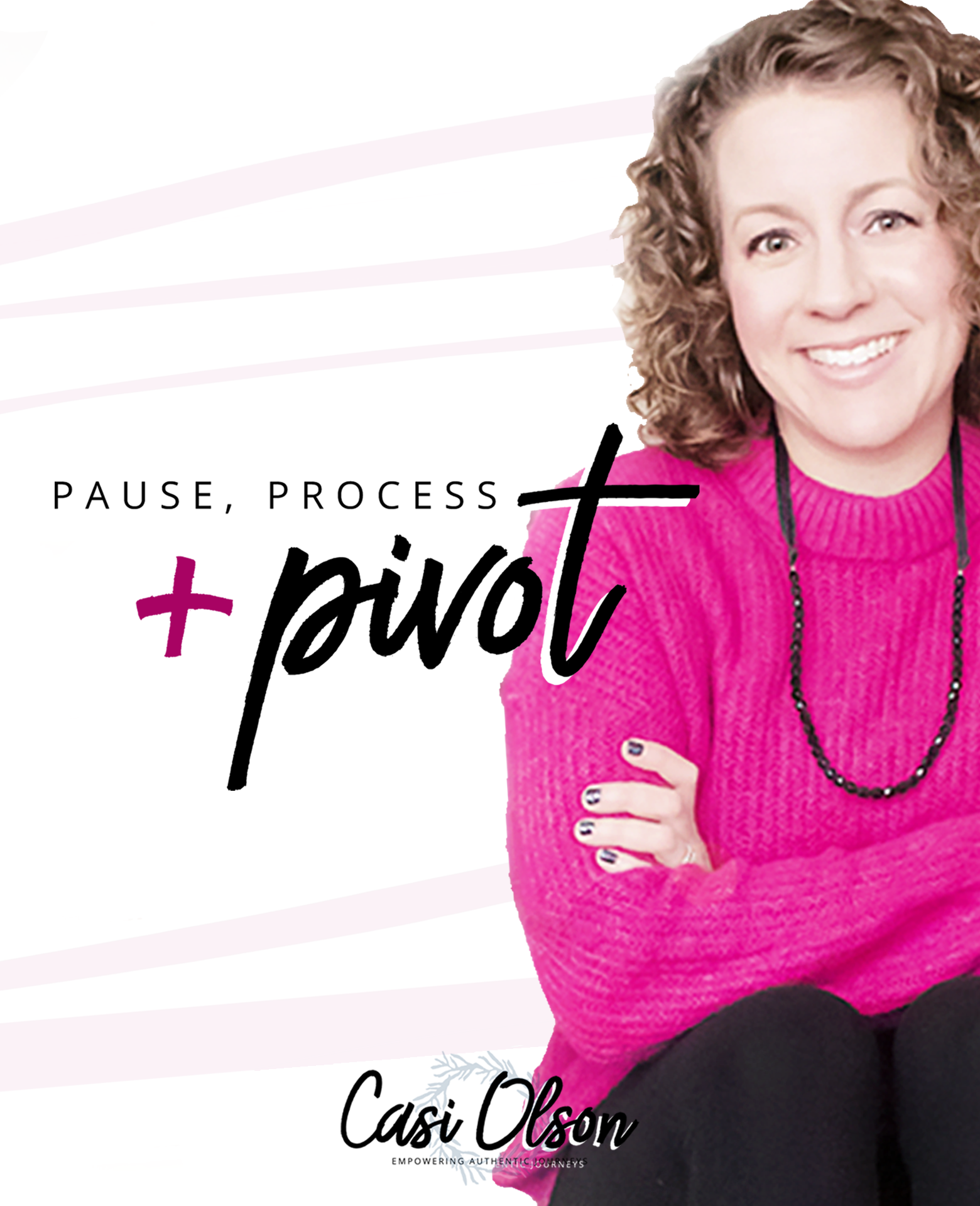 Give yourself the freedom to embrace your authentic self!
In this 3 day, self-paced course you will learn how to break free of those emotions so your authentic self can shine! No more being transient and feeling hopeless! Let's own what we feel and change the conversation we are having in our head.
So many women struggle with how their identity and purpose change throughout the many phases of life. My mission is to empower women to fully embrace their life journey and welcome the change that each phase of life and mindset shift brings.
I struggled for years with feeling lost, stuck and not like myself; always feeling like I was just going through the motions, but not knowing what to do to change it. Something had to give. Do you feel like this? If so, my 3 step, Pause, Process + Pivot course is for you to create, and put on, a new 'lens' to see life through.
THIS COURSE WILL GIVE YOU FREEDOM AND PERMISSION TO:
Pause and say out loud "I am done with feeling lost and angry!",
Process where this emotion comes from, then use the understanding to…
Pivot and take the first steps in embracing where you are at and therefore make the change you have been feeling will never happen.
Check your inbox to confirm your subscription